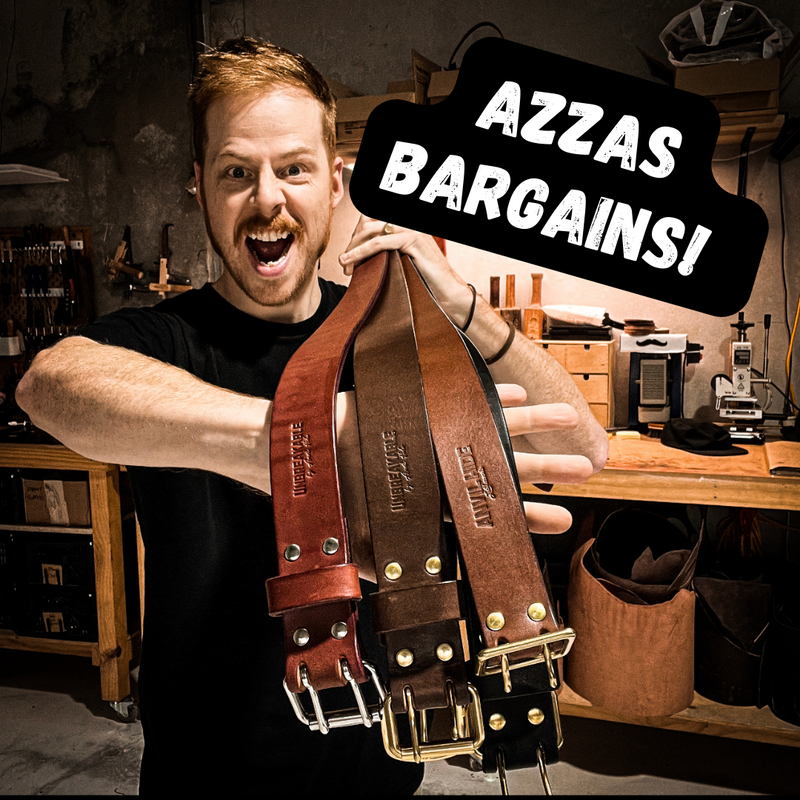 Introducing: "Azzas Bargains!"
Azzas Bargains is a great way to save money on quality Anvil Hide leathergoods.
There's no "catch", the only difference is that these items may have a little more 'character' than we would normally allow to sell at full price.
Perfectly functional, these are belts and other items at may have been either pre-made (and not paid for by a customer), accidentally scratched in the tannery or workshop, have brand marks or scars past the level we would normally allow or any another other minor imperfections - as noted in the description of each item.
Each item is inspected for quality and is sold as is, Azzas Bargains are all covered under a 12 month warranty and offer some real value for money!
Most of the descriptions are self explanatory but do reach out via the chat or email if you want a photo of your specific item and a better description of why it has ended up in Azzas Bargains. Please note, These items are not returnable
Remember, each item is a one off so if someone has the item you want in their cart and checks out first, they get it!